We have
2 member florists delivering to Johannesburg
Choose your local florists in Johannesburg, Gauteng as all our florists deliver flowers same day on orders received before 2pm. All the illustrated items on the florists pages are available for same day flower delivery. Pay your florist direct using MasterCard or Visa.

When sending flowers to using Direct2florist, you can see and choose your local florist delivering flowers to Johannesburg. Going direct to the local florists in Johannesburg means bigger, more beautiful bouquets and floral arrangements and excellent service from the local florists.

If you need to send flowers for delivery today, our florists offer a range of flowers for same day delivery, all available with same day flower delivery.

Fresh flowers delivered by our local Johannesburg florists. Order flowers by 2pm local time and get your flowers delivered same day by the florists you choose. Florists for same day flower delivery. All our florists are trusted flower shops with daily turnaround of fresh flowers.
Do you need to send flowers to Johannesburg, Gauteng but want them delivered today? With Direct2Florist you can have your flowers or other choice of baskets or gifts delivered the same day with our same day delivery by local florists. Simply place your order before 2pm local time and the recipient can enjoy their fresh flower bouquet by that same evening. Our local florists offer a wide variety of options to choose from, all available for online viewing so you can be sure you make the right selection.
Let your parents know their anniversary is special to you too by sending a golden anniversary bouquet and balloon, or have a bottle of champagne sent with a dozen red roses to your significant other on Valentine's Day. Bringing a new baby into the world is a special time, so celebrate it even when you can't be there by having a beautiful floral arrangement delivered just in time. Every occasion in your life deserves special recognition and flowers always send that perfect message. Express sympathy for the loss of a loved one by having a classic or traditional wreath delivered to Johannesburg, Gauteng.
Our florists take care in giving you the best selections of flower arrangements and bouquets, and use great designs to fulfill all your flower needs. Whether you like classic, understated designs, or would enjoy a vibrant, dramatic arrangement, at Direct2Florist we have the perfect flowers to suit any taste. Our flower and gift baskets are stunning, including chocolates, teddy bears, and champagne to add a personal touch.
Every time you need to send flowers to Johannesburg, Gauteng get them there faster using Direct2Florist. We beat out all other competitors with our same day delivery by local florists. Have your flower bouquet or arrangement delivered the same day you order with orders placed before 2pm local time. No matter where you are you can still send beautiful flowers and other gifts to friends, family, and coworkers in Johannesburg, Gauteng the same day.
When you buy flowers through Direct2Florist you can be confident knowing 100% of the money you pay for your flowers goes directly to the flower shop of your choice. This means you can enjoy bigger, more beautiful flowers since all of the money gets applied towards your flower bouquet, instead of paying commissions and middlemen. Direct2Florist is the way to go to send flowers to Johannesburg, Gauteng because you always receive the best flowers and the fastest service.
28 Breena Street, Harmelia, Johannesburg, 1429 , +27 (0) 72 095 3873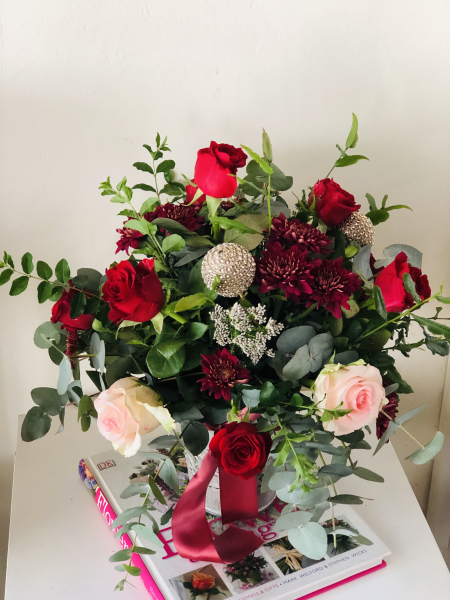 Fresh Flower Studio Seated Queen Florals helps you deliver memories to loved ones. Based in the East Rand, we are able to deliver to most hospitals such as Bedford Gardens, Life Roseacres a...
1 Dare Road, Corner Tempest Rd, Morningside, Sandton, Johannesburg, 2196 , +27 (0) 11 642 3029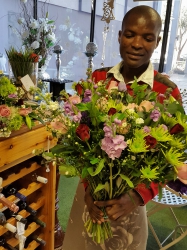 fresh flowers order now online from trusted florist,roses,bunches,arrangements same day delivery to south africa, johannesburg and surrounding suburbs...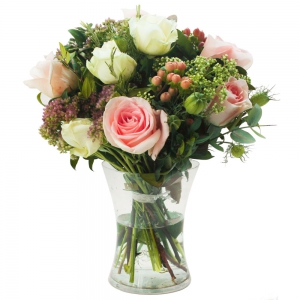 Vintage Flowers
R855.00 including delivery
Add to Basket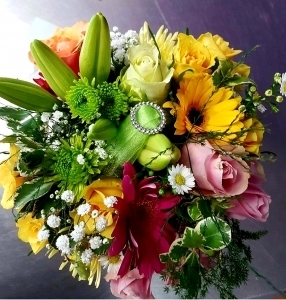 Tropical Rainbow
R708.00 including delivery
Add to Basket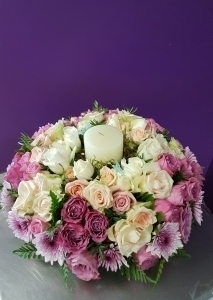 Yesterday Today Tomorrow
R1655.00 including delivery
Add to Basket
Valentine Fresh Cut Flowers
- Multiflora Building, 2 Marjorie St,, City Deep X 2, , Johannesburg
Acacia Florist
- 206 Smit St, Braamfontein, Johannesburg, 2001
Auckland Park Florists
- 61 4th Ave, Melville, , Johannesburg
Bunches Flowers Etc
- The Garden S, 167 Jan Smuts Av, Parktown North, Johannesburg
Carlton Florist
- Carlton Cntr, Commissioner St,, Johannesburg, 2001
Donna's Flowers
- Balfour Park Shopping Centre, 25 Northview Rd, , Highlands North X 9, , Johannesburg
Gideon Du Ple's Florist
- North Park Centre, 7th Av, Parktown North, Johannesburg, 2193
Honey Bee
- 10 Concorde Rd, Lenasia, Johannesburg
J M Blomverskaffers
- 3 Marjorie St, City Deep, , Johannesburg
Leeways
- 243 Rifle Range Rd, Haddon, , Johannesburg
Mimosa Blomme
- 3 Marjorie St, City Deep, Johannesburg
Multi Flowers
- Queensrd, Mayfair, Johannesburg
Paddy Gibb Flowers
- 16 7th Av, Parktown North,, Johannesburg, 2193
Pattingtons
- 15 Wellington Place, Parktown, Johannesburg, 2132
Photosynthesis Floral Design
- 50 Sixth St, Parkhurst, , Johannesburg
Pink Moss Florists & Gifts
- 99 Lancaster Rd, Craighall Park, Johannesburg, 2196
Pink Moss Florists & Gifts
- 99 Lancaster Rd, Craighall Park, , , Johannesburg, 2196
Senses by carissa
- Sunlit Court, 32 Fourth Av, Parkhurst, , Johannesburg
Spring Bloom Florists
- 72 Main St, Rosettenville, Johannesburg, 2190
Super Floral Distributors
- 157 North Rd, Rewlatch, , Johannesburg
The Flower & Garden Shed
- Killarney Mall, Riviera Rd, Killarney, , Johannesburg